If you are coming to study English in New Zealand and choose to live in either Dunedin or Queenstown, then you'll experience very distinct seasons throughout the year. With summer and winter being so uniquely different, we thought we'd share what we consider must-do activities for each season in each location.
Dunedin
Here are our favourite summertime activities in Dunedin
Otago Farmers' Market
Voted the most outstanding farmers' market in the whole of NZ, this is one market you do not want to miss.  Open every Saturday from 8.00am to 12.30pm at the northern carpark of Dunedin's railway station, you can fill up on an array of fresh produce and products from over 50 local producers and growers. Check out their website for more information.
Tunnel Beach
A short 11-minute drive from the city is the impressive hand-carved tunnel and sandstone coastline of Tunnel Beach. Best visited at low tide and with friends or family to help keep each other safe, take the downhill track for the 2km return walk (approx. 1 hour) and keep an eye out for fossils in the rocks around you. Be in awe of the views as you see how the ocean has sculpted the cliffs in this very special piece of the Otago coast.
Signal Hill Lookout
Only a short distance from the botanic gardens, you can watch the sunset from the Signal Hill lookout and take in the vista that includes Dunedin city and the Otago Harbour. Constructed in the 1950s, a monument to the New Zealand Centennial of 1940 sits atop the summit.
And some winter activities in and around Dunedin:
St Clair Beach Mid-Winter Plunge
St Clair and St Kilda beaches really are must-visit locations in the summer and if you live here, we guarantee you'll spend a lot of time enjoying their pristine white sands and blue waters. But you also might like to consider taking part in the annual polar plunge into the brisk waters of St Clair's beach in the second weekend of June — 2019 will be its 91st year!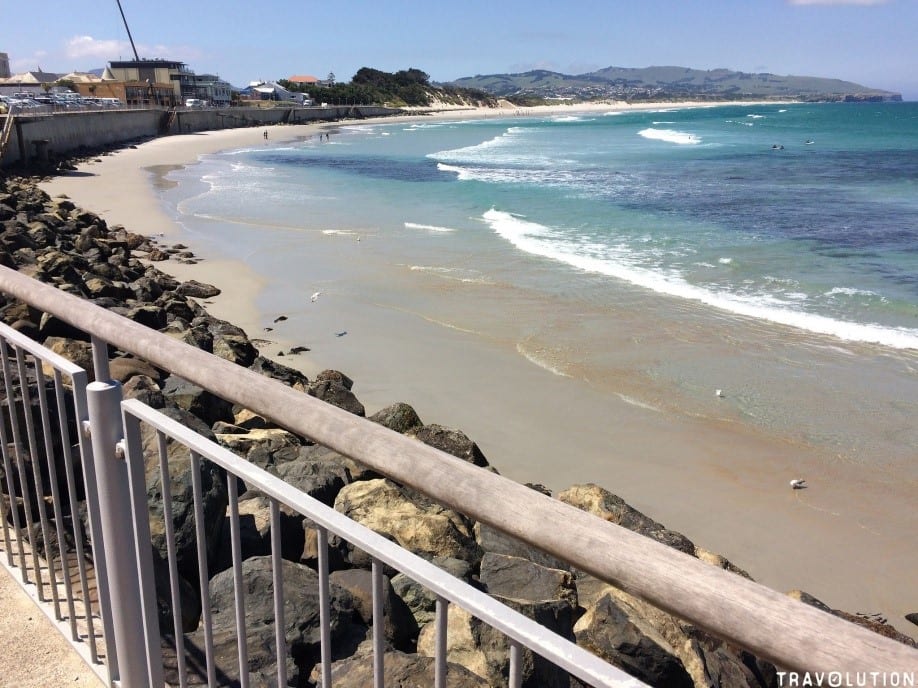 Larnach Castle
New Zealand's one and only castle is a great place to spend a chilly winter's day in Dunedin. Situated on the picturesque Otago Peninsula, Larnach Castle is open from 8.00am to 5.00pm every day. Read more about the history of the castle and current restoration projects on their website.
If you like what you see and think Dunedin is the place for you, be sure to check out the University of Otago Language Centre for information on their courses.
Queenstown
Here are our picks of the summertime activities in Queenstown:
Bungy Jumping
Get your adrenaline fix in the adventure capital of the world. There are a range of locations just a short drive outside of the city and if you're still not satisfied then have a go at zip lining, or try the world's highest flying fox or Bungy swing! Check out the Queenstown tourism website for more information.
Day Hiking
Fancy a trip through Middle-earth? Then get your hiking boots on and explore one of the many options a short ride from Queenstown. Or, if you prefer, there are numerous walking trails close to the city.
Whitewater Rafting on the Shotover
A stay in Queenstown is not quite complete until you've been on the Shotover River. Jetboating or whitewater rafting are two of the most adrenaline-packed activities you'll find here. And with packages for experts through to novices you'll find something that suits.
And our recommended winter activities in Queenstown:
Scenic Gondola Ride
Open year-round from 8.00am to 9.00pm daily, Queenstown's skyline gondola is the steepest gondola in the Southern Hemisphere and offers some of the most spectacular scenery you'll ever see. Once up there, you have the option to ride the gondola back down or take the luge for some fast-paced fun!
Ski or Snowboard Coronet Peak, the Remarkables or Mount Hutt
If you're fortunate enough to be living in Queenstown then a trip to one (or all) of the 3 peaks is a must. Whether you're a seasoned skier or simply a beginner this is an experience not to be missed. If you don't want to venture too far from Queenstown, then Coronet Peak is the pick and is only 20-mins drive from the city centre.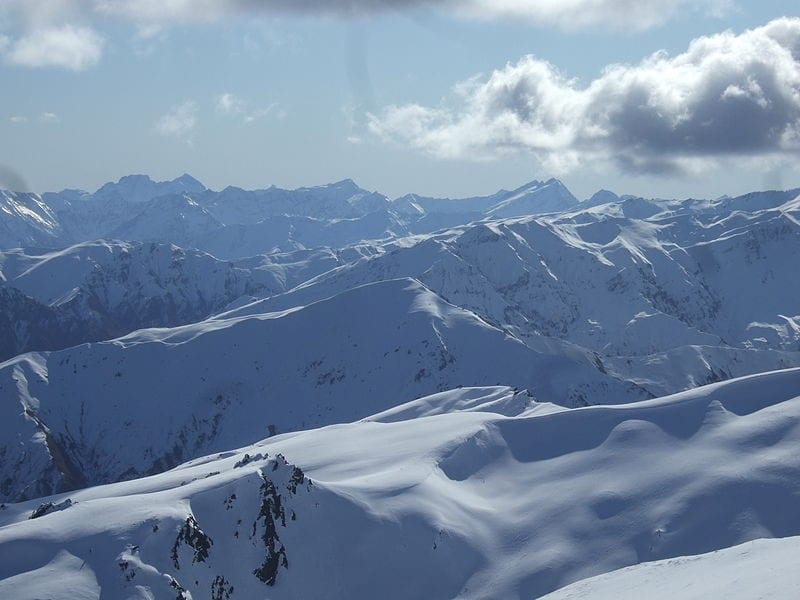 Visit the Minus 5o Icebar
With everything from the cups to the bar to the chairs made of ice, this truly is a unique experience. The great thing is that you can turn up as you are and they will provide you with all the gear to 'turn you into an Eskimo'!
If you think Queenstown is the place for you then check out the following English language schools for more information:
ABC College of English
Language Schools New Zealand
Southern Lakes English College
Staying safe while exploring New Zealand
Please be aware that some activities and scenic places can present risks to your safety if not approached with the right level of caution. Make sure you read any warning or instructional signs in the area and take a friend along so you can watch out for each other. Read up on how to stay safe when swimming in New Zealand and check out the regional Dunedin and Queenstown websites to find local activity providers who can give you helpful advice and services.
Images:
Tunnel Beach by Dunedin NZ on Flickr
St Clair Beach by Travolution on Flickr
By Will Ellis [CC BY-SA 2.0], from Wikimedia Commons
By Yun Huang Yong from Harbord, Australia [CC BY-SA 2.0 ], from Wikimedia Commons