The University of Otago Language Centre is located in Dunedin and is part of New Zealand's oldest university.
International students attending this English New Zealand member school are right at home in what is a true student city, with students making up a quarter of the seaside centre's population. Students can enrol in a range of English language courses ranging from general English through to pathways to university qualifications.
Facilities and activities available at University of Otago Language Centre
While living in one of New Zealand's most architecturally pleasing cityscapes, enrolled students can enjoy their learning in first class buildings and learning spaces complete with Wi-Fi, café, gymnasium and student health services.
Students will find a multimedia language laboratory and 24-hour computer suites on campus and can take part in weekly sporting and social activities.
Courses available at University of Otago Language Centre
This Dunedin learning centre offers a wide variety of English language courses to suit students with different goals.
International students attending the University of Otago Language Centre can choose from a list of courses that includes: General English, English for Academic Purposes, IELTS, TOEIC, and English for Otago (in preparation for most undergraduate and postgraduate programmes at University of Otago).
Many of our courses can also be studied online.
The style of teaching and classroom environment
The teaching staff offer a learner-centred approach to the curriculum, using the communicative method of teaching and materials that reflect what's currently happening in New Zealand.
Average classes have around 14 students in them, and a full-time course consists of 23 hours a week.
Accommodation options for international students
To give international students an enjoyable and authentic kiwi experience, English New Zealand member schools such as the University of Otago Language Centre have a network of host families who offer room and board accommodation in a homestay setting.
These caring families take international students into their home, allowing them to live in a New Zealand household and helping them see and experience authentic New Zealand culture and activities.
University of Otago Language Centre can also assist international students as they settle into a 'flatting' accommodation situation, in which they usually live with other like-minded students and share a common experience.
A rich student experience
As an international English language student at the University of Otago Language Centre, you can look forward to an amazing student experience in a city with a large student population.
Referred to as Scarfies, after the popular blue and gold 'Otago-coloured' scarfs worn in winter, Otago students are spoiled for choice with all the entertainment, sporting and tourist experiences available in and around the city. Highlights include St Clair and Tunnel beach in summer, and Larnach Castle or watching the Highlanders rugby team play in winter.
Special Courses
Facilities
Main Countries students are from
Special Courses
Non IELTS pathways to further tertiary study (English for Otago).
IELTS, TOEFL (iBT), TOEIC, Cambridge Mainsuite.
Tailored study group programmes in a variety of disciplines; Medicine, Teaching, Executive Education.
Facilities
Main Countries students are from
University of Otago Language Centre
University of Otago Plaza
Anzac Ave
Dunedin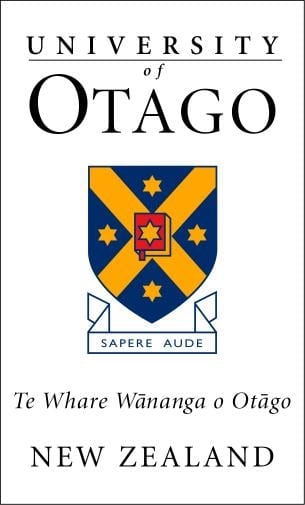 Enquire now about University of Otago Language Centre
Dunedin is a student city so I thought I would have the chance to meet a lot of young people.
I really like the support the teachers at the Language Centre have given me. They have found out what my weak points are and given me material to improve my skills. I like having access to the university library and Dunedin has a good night-life with clubs and pubs. I think it is easy to meet people in Dunedin. It has a friendly atmosphere and at the people at the Language Centre are open-minded and welcoming.
I live with a homestay family. It is really good as it is an opportunity to speak English with native speakers. For me this was the first time to meet people from other continents, as this is my first time living outside of Europe. I now have friends from Japan and Brazil so it has been a cultural experience.