With a hot Kiwi Christmas on the cards down under, we thought we'd look back at nine things students studying English in New Zealand have enjoyed about their summer holidays in Aotearoa.
Sure, you can't enjoy them right now with our borders currently closed due to the global pandemic, but we recommend you experience them for yourself as soon as you can join us.
1. New Zealand summers are spent having fun under sun
Because New Zealand is in the southern hemisphere, our Christmas and New Year period falls in the first calendar month of our summer, which runs December to February. This is when students and most workers take their longest holiday.
Temperatures range from 20 degrees Celsius right up to the mid and late 30s and getting outdoors to the beach and beyond is a top priority during this time, with many past students at English New Zealand member schools travelling in groups or with their host family to see what's on offer.
The NZ sun is extremely harsh and burn times can be as low as six minutes when the UV factor is at its highest, so staying SunSmart is of the utmost importance. Avoid being sunburnt and the related health risks by following the slip, slop, slap and wrap rule.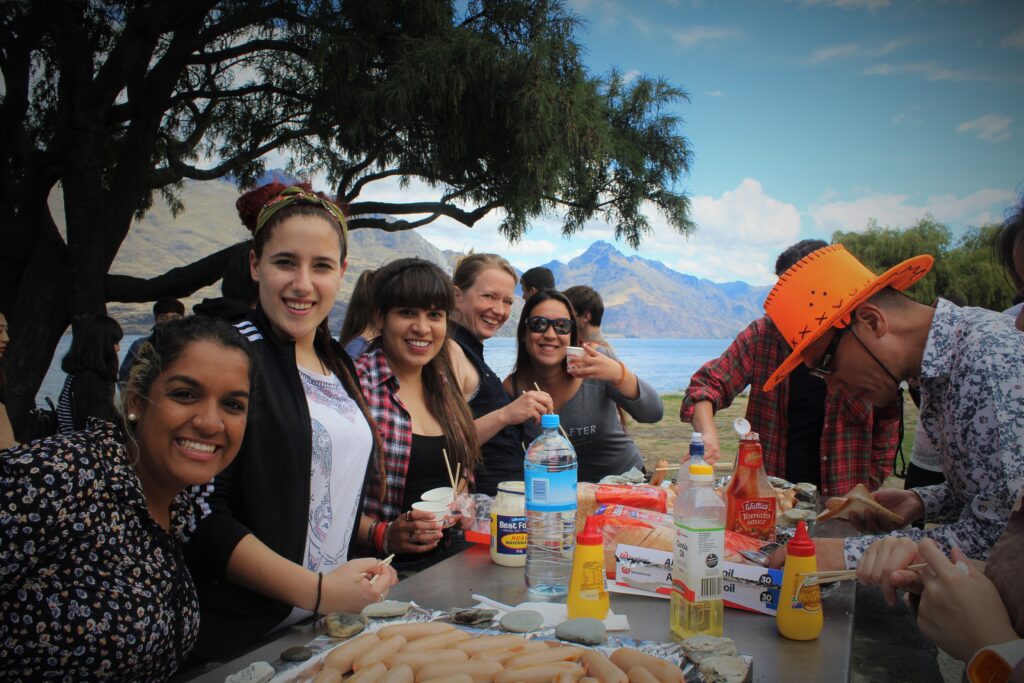 2. Swimming in the sea, lakes and rivers is a favourite kiwi pastime
The place to be during the New Zealand summer is anywhere close to the water — and being an island country, you're never too far from an idyllic beach, lake, or river swimming hole. We also have thermal hot pools in different spots around the country.
They're a great place to hang out and cool off when the heat gets too much. Students studying English in New Zealand will often pack a lunch or picnic and spend the whole day at their favourite swimming spot.
We call our swimming outfits 'togs' in New Zealand, so chuck on your togs and get wet! Just make sure you stay safe while you're having fun — there can be hidden dangers to swimming in New Zealand.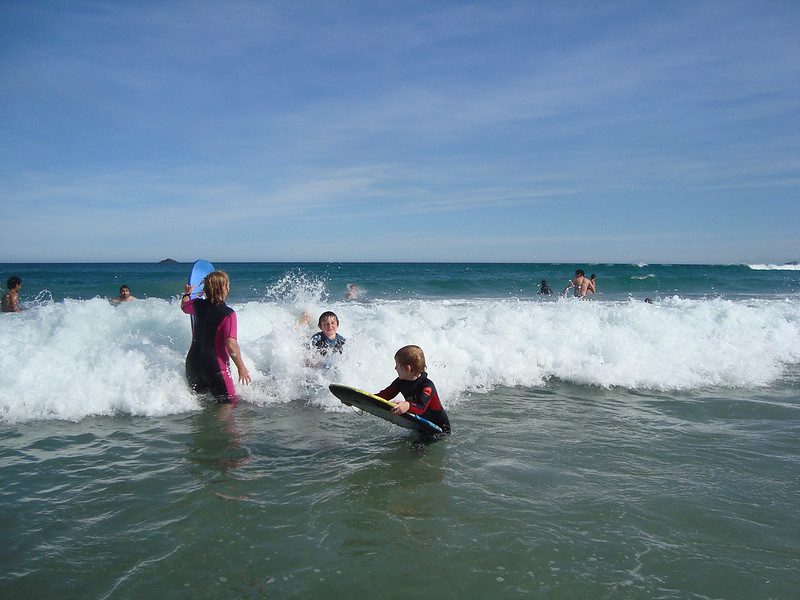 3. Kiwi kai on Christmas day
Countries around the world have their own distinct Christmas cuisine, and New Zealand is no different. The Christmas day kai kiwis tuck into includes the likes of a roast chicken, turkey, or ham with our beloved kumara, potatoes, gravy, and assorted vegetables.
Dessert is usually made up of fruit cake (or Christmas cake as we refer to it), coupled with steamed Christmas pudding and small fruit pies. Pavlova — a big dessert meringue coated with cream and sliced Kiwi fruit — is such a delectable symbol of national pride that Australia tried to claim it as their own!
Kiwis love a barbecue (usually gas-powered), so Christmas — and summer in general — is usually coupled with the aroma of sausages, corn, and more cooking (sometimes burning) on the barbie.
Past English New Zealand member school students have been lucky enough to eat a traditional Māori Hāngi — meat and root vegetables cooked under the ground by hot rocks. Check out these other Kiwi foods and drinks you could sample at Christmas.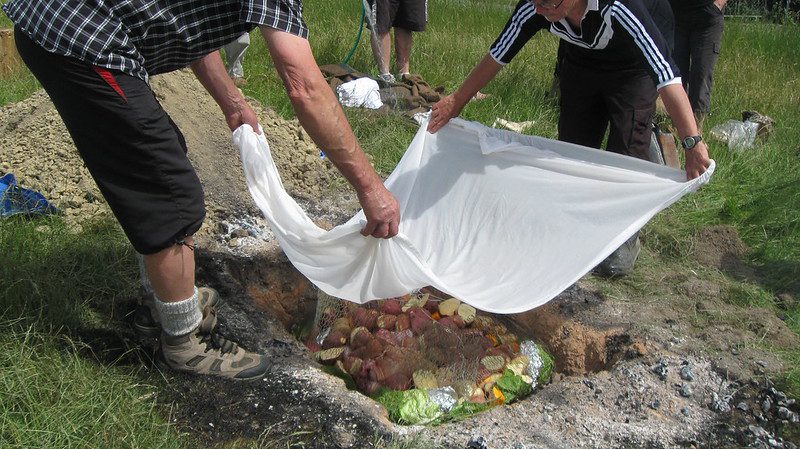 4. Catch the ferry from Auckland to Waiheke Island
Waiheke Island is an island paradise just a 40-minute ferry ride from Auckland, New Zealand's most populated city. There you'll find exquisite wineries, cuisine, walking trails and serenity-soaked beaches.
Learn more about Waiheke Island.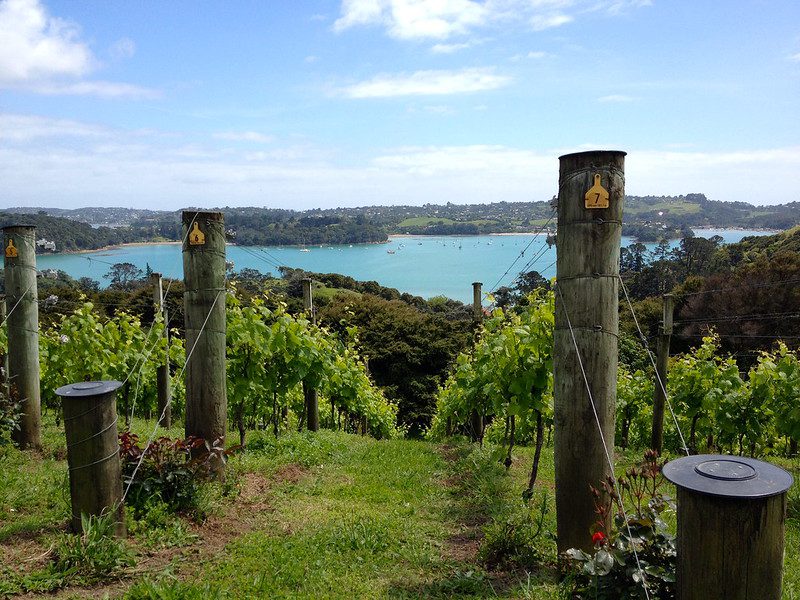 5. Take a dip at Cheltenham Beach, Auckland
And when you get back to the mainland, check out Cheltenham Beach, near the Auckland suburb of Devonport. Free from waves, the beach is an excellent swimming spot and boasts unrivalled views of Rangitoto Island.
See where you can study English in Auckland.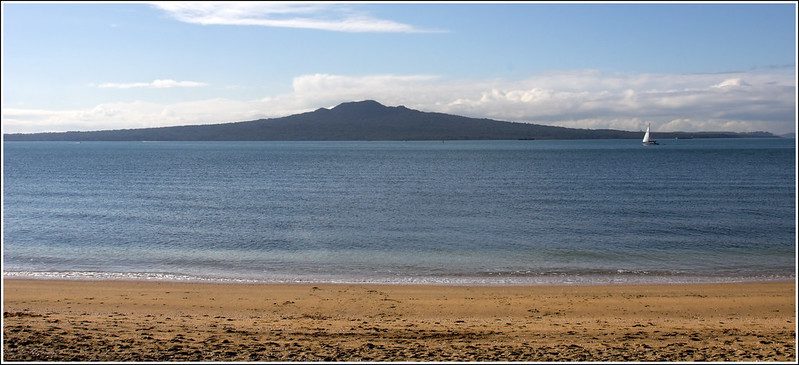 6. Head to the Port Hills above Christchurch
Described as the jewel in the crown of Christchurch (the largest city in the South Island), the Port Hills are home to breath-taking views, adrenaline pumping adventures, and lovely picnic spots. The Port Hills were a popular spot all year-round for our students studying English in Christchurch.
See what you can do in Port Hills, Christchurch.

7. Learn about Māori culture and New Zealand's history in Rotorua
Rotorua is located in the Western Bay of Plenty on Te Ika-a-Māui, New Zealand's North Island. So full of Māori culture, the city is referred to as a hub of Māoridom and is always an educational and fascinating experience for students of English language courses in New Zealand.
Check out the immersive experience on offer at Tamaki Māori Village where you can taste a hangi and learn a poi dance or haka, or visit Te Puia to see the world-famous Pōhutu geyser, wood carving, harakeke weaving, and boiling mud pools.
Learn more about the Māori culture experiences at Rotorua.
Read about student life in Rotorua and see where you can study English.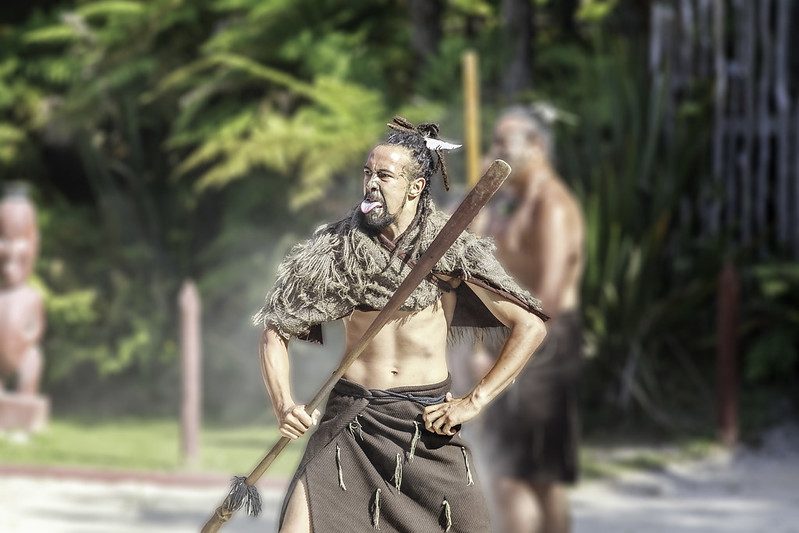 8. Walk the Tongariro Alpine Crossing, near Taupō
Covered in snow and ice throughout the rest of the year, the Tongariro Alpine Crossing can be hiked without alpine skills from November to May.
The alpine landscape has been described as lunar and other-worldly, encompassing bright crater lakes, alpine vegetation, ancient lava flows, glacial valleys, steaming vents and incredible views of the Central Plateau and beyond.
Beginning at an altitude of 1120m, the hike is no walk in the park and can take 7–8 hours for individuals of a reasonable level of fitness. Research and preparation are key, so read the information in the November to May dropdown section, and speak to your friends and host family before setting off. You may like to find a tourism activities operator to take you there and guide you.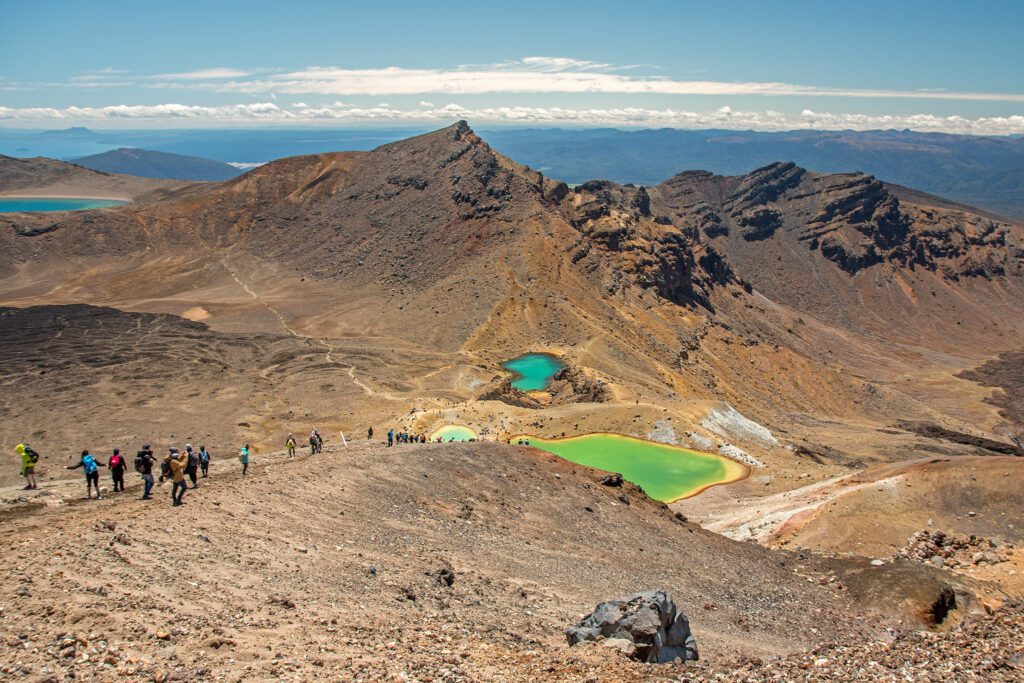 9. Kayaking or stand-up paddleboarding on Lake Wānaka
World famous as a winter location thanks to the excellent snowfields dotted around the ever-present Southern Alps, Wānaka is also a stunning summer destination, as many students learning English in New Zealand have found out.
Amongst the plethora of activities and experiences available in the area, Lake Wānaka and nearby Lake Hāwea are both ideal for kayaking and stand-up paddleboarding. These more peaceful options can be passed over for more action-packed wake boarding, water skiing or guided rafting tours on Clutha River.
See all that the Lake Wānaka region has to offer.
View English New Zealand member schools located in nearby Queenstown.
Meri Kirihimete and hari raumati!
You won't be able to make it down under this summer, but not to worry — start researching now and by the time our borders open again you'll be good and ready for a hot summer Christmas holiday. Look at the different regions where you can study English, and what fun can be had in the area.
If you want to learn English before your trip to Aotearoa, browse our English New Zealand partner schools who are offering online courses for international students while there is still restricted travel to New Zealand.
Kia kaha!
Images:
'Summertime' by Stefan Marks via CC BY-NC-ND 2.0.
'Surfing St Clair' by Samuel Mann via CC BY 2.0.
'ED hangi 2010' by Sarah Stewart via CC BY 2.0.
'Waiheke Island' by Brian Lamb via CC BY 2.0.
'Rangitoto island and one yatch' by Mike Locke via CC BY-ND 2.0.
'Crater Rim Walkway' by CC BY-NC 2.0.
'Maori warrior during the Powhiri, Tamaki Maori Village, Rotorua, New Zealand' by Darren Puttock via CC BY-NC-ND 2.0.
'Tongariro Crossing' by Andrea Schaffer via CC BY 2.0.
---