In 2015, Stefanía Ramírez Gutíerrez and Magdala Mora Fuentes travelled to New Zealand from Colombia to study at member schools and blog about their experience as part of an English New Zealand and Education New Zealand initiative. The Colombian pair, unknown to each other at that time, have formed a lifelong friendship as a result of their time in Aotearoa, New Zealand.
Recently meeting up in Bogota, Stefanía and Magdala reminisced about their time down under and shared the following helpful insights with us, so we can share them with you!
Preparing to study English in New Zealand
When getting ready to study English in New Zealand, it's okay to feel nervous. Magdala and Stefanía were both nervous and excited during the build up to their trip to New Zealand back in 2015.
Stefanía was super excited — "As a Latina having the opportunity to cross the world to visit one of the most unknown countries in my region was a tremendous opportunity."
But also, a little nervous — "I was worried about not being able to communicate or being welcomed but New Zealand people showed me the best part of humanity, and after that, I decided to live abroad."
Magdala said "I was stunned by the opportunity to travel overseas and be in a terrific country but also trying to answer questions to myself, like: Is it really safe? Will I like the country? How will I feel there? Will I make really good friends? and so on.
"Then, I realized that my English program was the perfect excuse to start a great journey to develop myself in a personal and professional way and learn to worry less about the future."
However, her mother was doing enough worrying for both of them. Magdala explained, "She was thinking about all the things regarding distance, relations, experiences, family, insurance, Christmas, you know… all the normal mom's concerns."
Magdala enjoyed her trip so much that her mother's worries were quickly put at ease. "I was so totally astonished by the trip itself that my mom felt it and was happy as well after all."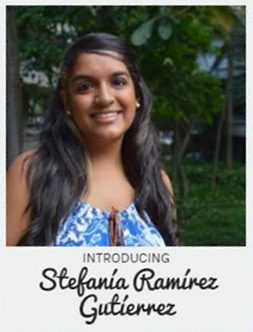 Settling into a host family situation
When students study with an English New Zealand member school, they usually stay with a host family so they can enjoy a total immersion English language experience. Both girls said that communication was key to settling into the living arrangement and making the most of living with a Kiwi family.
Stefanía said, "Be open and try to go with a positive attitude is important to have the best part of that experience. Settle boundaries and specify any fact that for you will make the experience more authentic and pleasant."
Magdala's advice to students going into host family accommodation was to "think that we are the foreigners, not them. It's easy to think that they should be adapted around us, but it's the opposite. Being in a host family is probably one of the most exciting parts of the experience because it's the best way to start living the real Kiwi life. So be open-minded and appreciate all the similarities but also the differences."
Making the most of studying in an English-speaking country
One of the advantages of studying English in Aotearoa with an English New Zealand member school is the full immersion experience, with English used as the medium of instruction. This can be daunting for newcomers, so the girls have some helpful advice.
Magdala said, "It's totally okay to fail — everybody started to like us, making some mistakes. So, try to put aside the bias against being immersed in hard situations and conversations because it's the only way to receive feedback and start feeling confident.
"And of course, make many friends from your country but try to avoid speaking in your native language! This is crucial, trust me."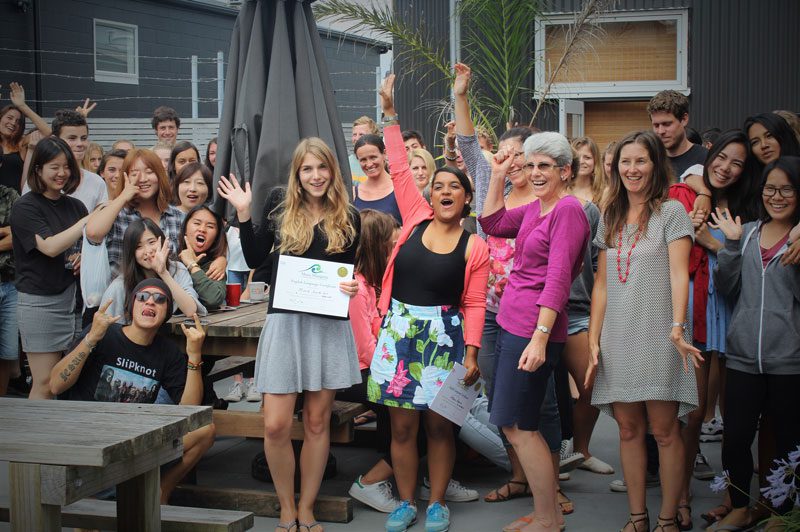 Stefanía added, "Make it your priority, let go of any self-doubt and enjoy the fact that if you are already able to have the experience it is because you are ready to have the best of it. Speak, speak, speak as much you can. Don't be shy!
"Listen to music and attend all the happy hours, conversations, and clubs. Accept someone else's help when it comes because it is the best way to improve outside of the classroom."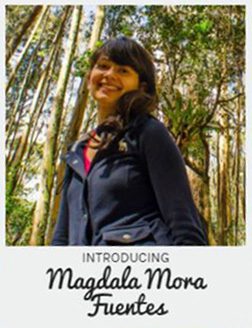 What's it like living in New Zealand as an English language student?
For a small country, New Zealand has a lot to experience while studying English at an English New Zealand member school. Stefanía stressed the importance of prioritising your studies, but also making the most of opportunities outside the classroom mentioning "The good news is that New Zealand has so much to offer, you can travel and get to know people during the weekends or after school."
Magdala praised the full immersion aspect of her study location and the role that all her experiences outside of the classroom played in her learning English. "Learning a new language is just the result of living the experience at all times, meeting new friends, travelling around, learning about cultures, eating delicious food… So, enjoy every little moment, because life at the end is full of those little and important moments."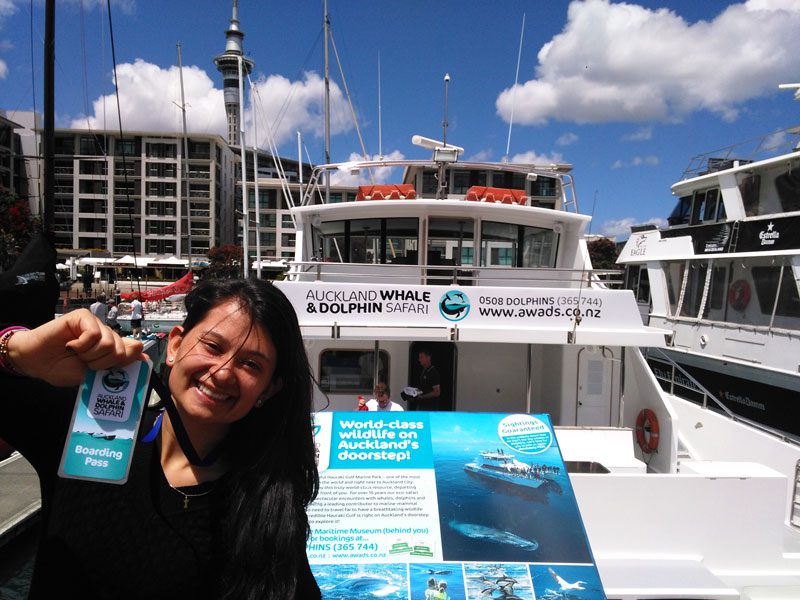 What to do and see while studying English in New Zealand
When it comes to activities and experiences available to you when studying English in New Zealand, the possibilities are endless, and it can be hard to choose.
Stefanía explored Māori culture and our young country's history during her time in Aotearoa, New Zealand. "I was amazed when visiting Rotorua and I had the opportunity to see traditional Māori wood carving.
"New Zealand is not just a place to improve your English but also to have the opportunity to open your mind to different ways and recognize biodiversity and find sustainable ways of consuming and caring for the environment".
Magdala thinks the variety of things to see and do in New Zealand is amazing. She says, "You can find everything there! You can find museums, international gastronomy, lakes, mountains, beaches… in just one place. In my personal case, one of my hobbies is hiking so New Zealand was a paradise full of mountains and nature everywhere."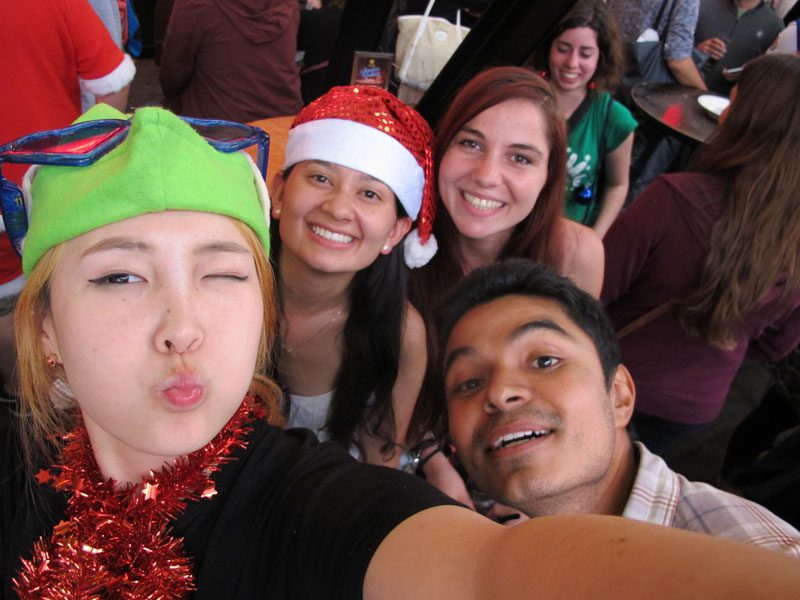 Favourite memories from learning English in New Zealand
Talking to Stefanía and Magdala about their time in New Zealand, it's clear they had so many amazing experiences while they were here. We asked them to share just a couple…
Magdala said her Kiwi Christmas stood out. "In Christchurch I stayed with an incredible host family during Christmas, and we spent a couple of days in a house on top of the mountains — I still remember that landscape perfectly."
It sounds like Stefanía's time down under has had an impact on the way she's lived her life ever since her visit. "Being in classes allowed me to discover new sides of my personality I did not know. I can say that most of the classes were fun, and I got to practise my English.
"As a personal anecdote, I can say that the experience in New Zealand helped me to improve not only my English but also to better guide my life project. After NZ I promised myself to travel more and learn more languages. Now I live in Africa as a Spanish teacher, and I am learning French."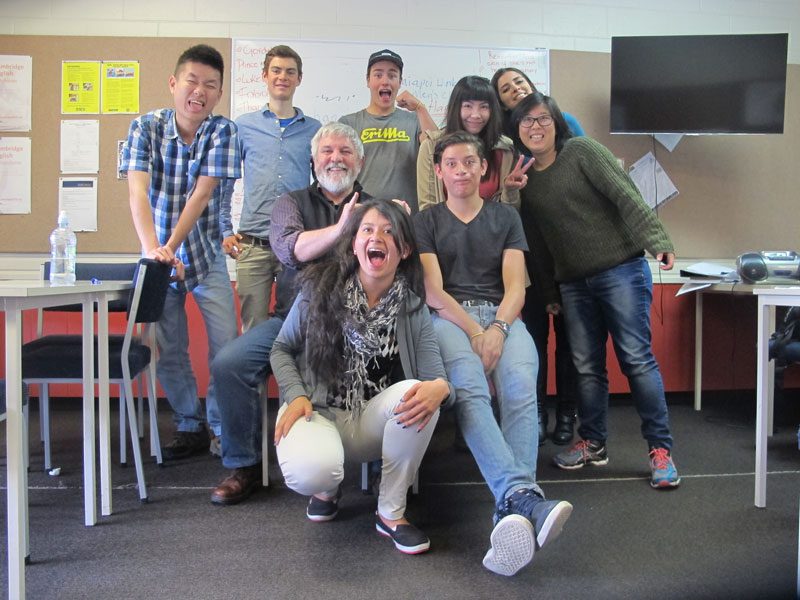 A message for students thinking about studying English in New Zealand
A message from Stefanía: "Go and let yourself discover a new version of yourself. Improving your English will give you more opportunities all around the globe."
A message from Magdala: "Taking an English program is a perfect excuse to keep learning about life, about New Zealand, and about yourself.
"You can take English lessons online, in your own country but just when you can realise that the opportunities, friends, travels are outside that comfort zone, you can consider yourself as a global citizen and New Zealand is a paradise to make it real.
"So, enjoy every single moment because learning English is the result of living the experience." 
We also recommend that all students keep a blog or journal of their experience – in English – to help them develop their skills and to give them a written record of their experiences, which they can look back on for years to come.
Contact Us
If Magdala and Stefanía's words have inspired you, please get in contact to learn more about studying English in New Zealand.
And if you can't wait for our border to open, check out our member schools offering online English language courses.
---