On 14 March 2022, New Zealand reopened applications for working holiday visas for 14 different countries, with many more to follow. Holders of Working Holiday Visas visiting NZ can study up to six months, so this visa is a great option for those who want to learn English in New Zealand.
Visiting New Zealand with a Working Holiday Visa
Working Holiday Visas (WHVs) are designed to help young people from around the world come to New Zealand and experience all that our country has to offer.
Requirements for WHV applicants vary depending on which country you live in, but generally, successful applicants need to be aged 18 or over, can arrive without a job offer, can stay for up to 12 months, and can study for up to six months during this time.
Many WHV holders learn English at an English New Zealand member school at the beginning of or during their trip. This helps improve their English language skills, helping them gain employment here and in other English-speaking countries or in global companies, and helping them develop as a person.
In addition to improved employment opportunities, learning English in New Zealand can be a once in a lifetime experience with full immersion outside of the classroom complementing your learning within it, lifelong friendships formed, and world-class scenery, activities, and adventures right on your doorstep.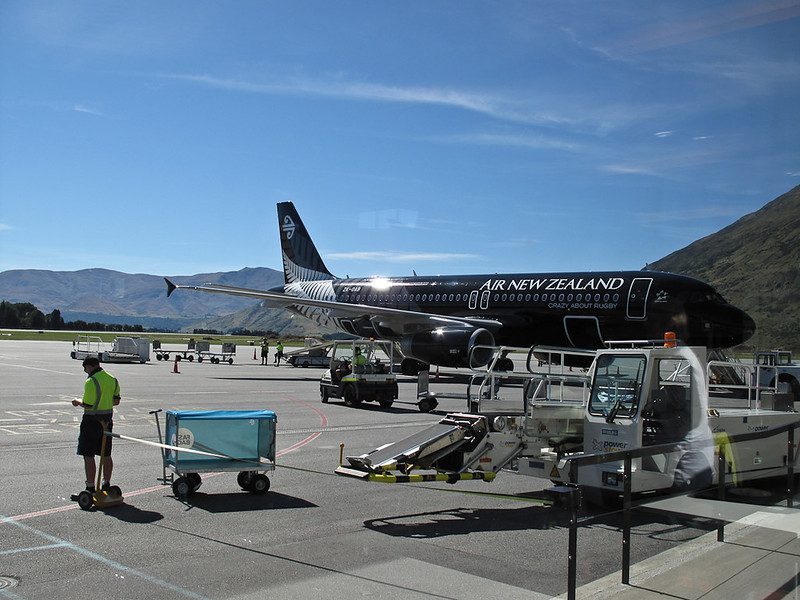 Which countries can apply for a Working Holiday Visa to visit New Zealand?
In March, WHV applications opened to countries including Japan, United Kingdom, Norway, Belgium, Canada, USA, France, and Malaysia. For many countries there is no limit to how many WHVs are approved, while the number of WHVs available to other countries is limited.
See when you can apply for a Working Holiday Visa to visit New Zealand.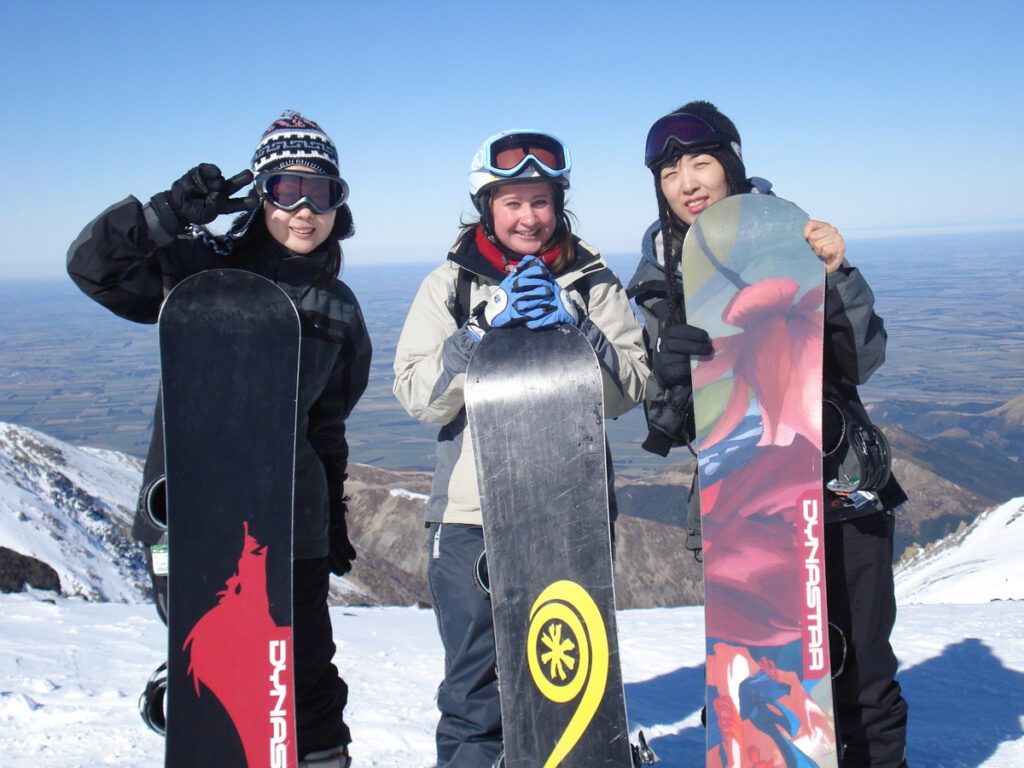 5 Things to do during your stay in New Zealand
We have an abundance of things to see and do in Aotearoa with something here to suit everyone. Check out these picks for each island.
North Island (Te Ika-a-Māui)
Go Mountain biking in Rotorua
Located in the North Island's Bay of Plenty province, Rotorua is world famous for two things: Māori culture and mountain biking.
The world-class mountain biking trails are second to none and easily accessed from the city of 65,901. There's riding for all levels from beginners right through to professionals, with the annual Crankworx Rotorua festival attracting top riders from around the globe.
Check out www.mtbrotorua.co.nz for trail maps, bike hire, videos and more.
Try MDA Experiences for a choice of guided mountain bike tours around Rotorua.  
See Glow Worms in the Waitomo Caves
Head east across Te Ika-a-Māui and you'll find the mystical Waitomo Caves, and extensive underground cave network home to thousands of inspiring glow worms.
You can experience what is arguably New Zealand's best natural attraction in a few ways: an underground boat ride through the glow worm grotto, a walk through Ruakari Cave, or an exhilarating black water rafting tour down an underground river, off waterfalls, and into fast waters.
Learn more about Waitomo Caves.
Visit Museum of New Zealand Te Papa Tongarewa
Wellington is the capital of New Zealand and home to our national museum — Museum of New Zealand Te Papa Tongarewa.
Free to enter for everyone (with charges for some exhibitions), Te Papa is busting at the seams with exhibitions and activities that encompass our young nation's history, technology, art, and culture.
Guided tours can help enrich your Te Papa visit, and there's no better place to learn about Aotearoa while practising your English language skills.
South Island (Te Waipounamu)
Bend your brain at Puzzling World Wanaka
Wanaka is world-renowned for its alpine scenery and ski resorts, but a more grounded attraction sure to get you thinking is Puzzling World.
What started as a wooden maize back in 1973 is now an award-winning collection of illusion rooms, head-scratching puzzles, weird sculptures, a café, giftshop, and a 'great maze' — fun for all ages.
See what's on offer at Puzzling World.
Watch a rugby game in Christchurch
Rugby is our national game and our national team — the All Blacks — are world-famous. A deep pool of talent feeds into the national side via the Super Rugby competition franchises, and provincial team competitions, and the very start of the journey begins in university and school grades.
Catching a live rugby game at any level can be an exhilarating experience and atmosphere. Watching Super Rugby Pacific team, the Crusaders play in front of their Christchurch home crowd is sure to make the hairs on your neck stand up.
Check out the team and their winter fixtures.
Where to study in New Zealand
To learn more about our different cities and where you can study English at an English New Zealand member school, check out our schools by region, and read our blog for more Aotearoa inspiration.
See you soon!
Image credits: Supplied and 'Queenstown Airport' by Neil hunt via CC BY-NC 2.0.