Would you like to study English in New Zealand but aren't sure which kiwi town to live in? One of the North Island's most interesting seaside destinations is Mount Maunganui, a suburb of Tauranga.
Come with us as we take a trip around the region, highlighting five must-do activities in Mount Maunganui and greater Tauranga. Let's go…
1. Hike up Mount Maunganui (Mauao)
The Mount Maunganui suburb of Tauranga is named after the extinct volcano it sits beneath. A walk to the summit of the mountain — actually named Mauao — will take 30 to 45 minutes.
The journey will see you hike from sea level up to 232m above sea level, so it's no Sunday stroll, but the views from the top are extremely impressive. Learn more about the starting point and the different routes you can take to the top here.
2. Swim with Wild Dolphins in Tauranga
Situated on the east coast of New Zealand's North Island, Tauranga hosts wonderful marine life. Wild dolphins frequent the sparkling blue waters off the coast of and you can see the marine mammals in their element during a 'Swim with the Dolphins' experience.
This guided summer activity isn't the cheapest, but it can be a once in a lifetime experience that sees you swimming and snorkelling alongside real-life dolphins! Find a tour provider with this search.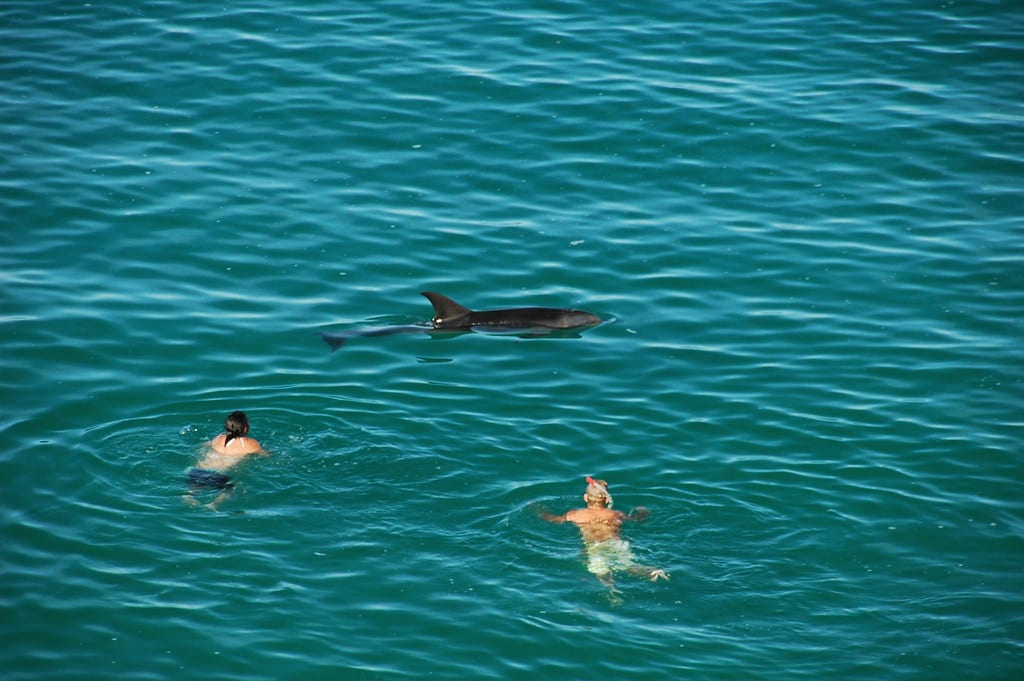 3. Saltwater hot pools
Rest and relaxation are readily available at the Mount Hot Pools where you can chill out in heated saltwater hot pools. It's said by many that saltwater bathing promotes health and wellbeing as you soak your aches and pains away. Check the Mount Hot Pools pricing, opening hours and location here.
4. Ferry to Matakana island
Matakana sits on the northern side of the entrance to Tauranga Harbour, across a small channel from Mauao. Measuring roughly 21km long and 3km wide, the island is known as the 'jewel of the bay' thanks to the immaculate beach that runs the length of it.
There are no public amenities or fooderies on the island, so be prepared with everything you'll need during your visit to the secluded spot. While you visit Matakana Island you can sample the epic waves, watch out for the resident dotterel birds, or just relax in the sand and sun.
Ferries depart from a few different spots in Mount Maunganui and Omokoroa and fares can be as low as $10NZD for walk-on passengers.
5. Surfing at 'the mount'
'The Mount' (as it's affectionately referred to) is known for its awesome waves when the right eastern swells roll in from the South Pacific Ocean.
The Mount Maunganui Beach itself has good waves and is handy to the township. This is the perfect place to hire a surfboard and give surfing a go.
It's not as easy as seasoned surfers make it look though and the sea can be a dangerous place for the inexperienced, so we suggest getting a lesson (which will include equipment hire) to help you stay safe and enjoy yourself.
Where can you study English in Tauranga?
If you've read this far and think the Mount could be a cool place to learn English, then take a look at Mount Maunganui Language Centre.
Mount Maunganui Language Centre
Established in 1990, the Mount Maunganui Language Centre boasts an ideal location for beach lovers. A ten-minute walk will have students walking barefoot on the sand or splashing in the saltwater.
This Tauranga English learning facility serves its students with eight classrooms, free Wi-Fi, a kitchen and lounge, and even bicycle rental for post-study exploring of Mount Maunganui.
A New Zealand Qualifications Authority (NZQA) Category 1 school, Mount Maunganui Language Centre enables student visa holders studying 20 or more hours for 14+ weeks, to work up to 20 hours a week.
Surf's up at the Mount!
We've enjoyed taking you on a tour around these Mount Maunganui and Tauranga activities. If you like what you see and would like to speak to someone about learning English in New Zealand, please reach out to us for more information.
Images:
'Neuseeland_232' by Thomas Jundt via CC BY-NC 2.0.
'Wild Dolphin swimming' by Brian Miller via CC BY-NC-ND 2.0.