Mount Maunganui Language Centre (MMLC) is the perfect place to learn. The school is comfortable, with natural light and a beautiful private garden to relax. 
After morning class you can have lunch in one of the many cafes, or even take a picnic to the beach, which is just a 5 minute walk away. The relaxed pace of life is perfect for studying – you can really concentrate on your English and practise with people in our local area.  
Facilities and activities available at Mount Maunganui Language Centre
Mount Maunganui is part of Tauranga City, one of New Zealand's most popular cities. It is a beautiful city with a relaxed feel, right beside the Pacific Ocean.  Mount Maunganui has been described as a "Little Waikiki". There is a white sand beach which has been called the best beach in New Zealand. The city centre is surrounded on both sides by the sea, and is filled with unique shops, restaurants and cafes. The city is a blend of modern urban living and areas of amazing natural beauty. You will have a great time in Mount Maunganui.  
We believe learning should continue outside the classroom too, so we have a great social programme for students. After school you can surf, play beach volleyball, go horse-riding, have a BBQ, plus many more activities. Activities are a great way to practise your English with friends while having fun. 
Courses available at Mount Maunganui Language Centre
At our school you can study General English, take a preparation course for IELTS and Cambridge exams, or take our English + Activity or English + Surfing course. Whatever your interest we have a course for you. 
Our classes help you improve your communication skills. Did you learn English in high school but still have problems communicating? We understand this and teach real English which you can use in the real world. We often take classes out of the classroom so you have the chance to meet with local people and practise your communication skills.
The style of teaching and classroom environment
Our teachers are 100% native speakers with excellent qualifications in teaching. We care about students personally. We do much more than teach English, we help with anything you need while you are in New Zealand. Our teachers have all experienced living in another country so we understand the challenges of learning and living in a different language. 
Accommodation options for international students
Most students stay with homestay families. About half our homestay families are walking distance from the school. Our families are warm and friendly people who like to take care of you. You can also choose to stay in a guesthouse or a furnished apartment, which are also walking distance from school.
A rich student experience
As an international English language student at Mount Maunganui Language Centre, you will be taken care of by one of New Zealand's most experienced schools – we have been around for 30 years and we look forward to welcoming you.
Special Courses
Facilities
Main Countries students are from
Special Courses
Cambridge preparation
English + Surfing
English + Golf
IELTS preparation
Facilities
Main Countries students are from
Mount Maunganui Language Centre
463 Maunganui Road
Mount Maunganui 3116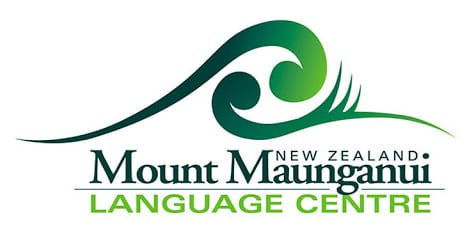 Enquire now with the Mount Maunganui Language Centre