At English New Zealand, we are always excited to welcome a new set of student bloggers to our country! We created the 'Great Study Bloggers Tour of New Zealand' initiative to give student bloggers the opportunity to study English in New Zealand and share their experiences with you.  We just said goodbye to our most recent student bloggers, Emanuela Plaja and Bruno Goncalves, who were busy this past autumn studying English, visiting some of the great sites around our country and, of course sharing their experiences via their blogs and Facebook. If you weren't following along while they were posting in real time, today's post gives you the chance to relive some of the highlights of their stay in New Zealand!
Bruno's Experience Studying English in NZ
Originally from Paris, France, Bruno Goncalves, from Paris France, completed his studies as an engineer and had a goal to perfect his English skills. During his university studies, he completed several weeks of English courses in England, Malta and Ireland; coming to New Zealand was a way to experience another part of the world while continuing to improve his English. While here, Bruno spent eight weeks studying at English New Zealand schools in Auckland, Wellington, Napier, Queenstown and Christchurch.
With two extra weeks to enjoy travelling, we made the most of the opportunity for Bruno to take part in some of the best activities available in New Zealand.
Bruno's trip highlights
When Bruno wasn't studying, he was busy experiencing New Zealand. With his appreciation for adrenaline-pumping activities, Bruno was right at home here in New Zealand.
A visit to Abel Tasman National Park
Bruno particularly enjoyed his trip to Abel Tasman National Park. Visiting at the beginning of April, he was blessed with good weather and clear skies – perfect conditions for watching seals play while he kayaked through crystal clear waters.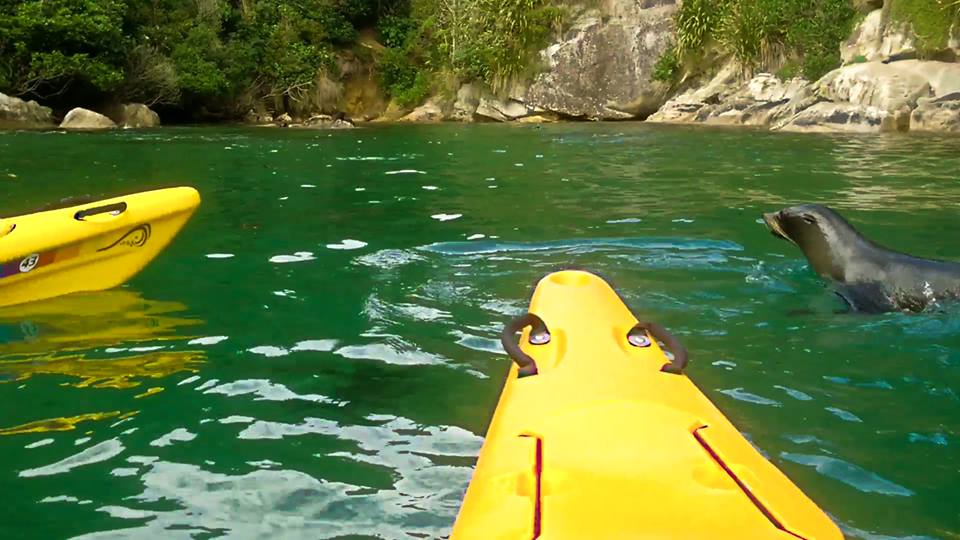 Hiking Milford Track
Bruno also had the opportunity to hike a section of the famous Milford Track. After traveling by boat across Lake Te Anau, Bruno and friends hiked for 5 hours through the temperate rainforests of Fiordland National Park.
Come back soon, Bruno!
We had so much fun getting to know Bruno during his trip to New Zealand. We wish him the best of luck on his next adventure, which will no doubt involve speaking English while he continues to travel to other countries.
Emanuela's Experience Studying English in NZ
Hailing from Rome, Emanuela recently completed a degree in Tourism and was able to combine her passion for travel and writing by blogging for us while she studied English in New Zealand. Emanuela's thesis was on Lord Of The Rings, so travelling to New Zealand was a dream come true for her.  Auckland, Christchurch, Wellington, Napier and Queenstown were Emanula's study destinations.
You can read all of Emanuela's blog posts here.
Studying in Auckland and a visit to Hobbiton Village
Emanuela started with a stay in Auckland and one of her first activities was a visit to the Waikato for a tour of Hobbiton Village. Like anyone who has been delighted by J.R.R. Tolkein's writing, a visit to Hobbiton was an absolute dream come true for Emanuela. She shared some great photos from her trip to the set, where she was able to experience what it would be like to be a hobbit!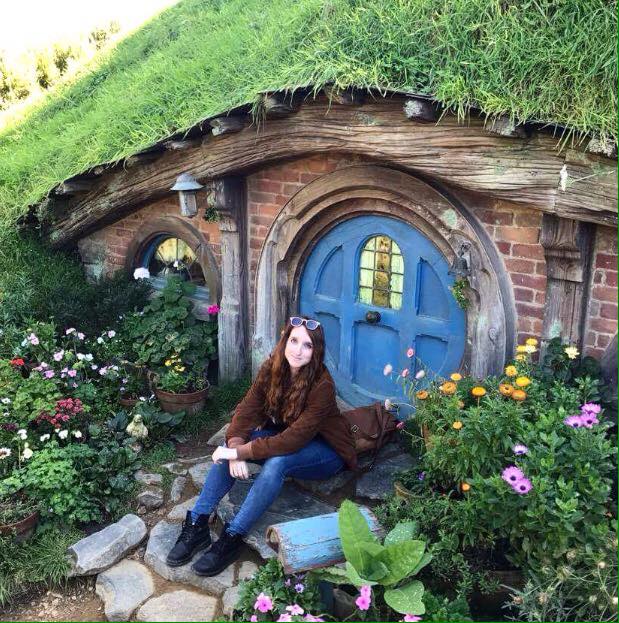 Emanuela bungy jumps in Taupo
You can't leave New Zealand without challenging yourself to a few adventure activities. Emanuela chose to go bungy jumping in Taupo. We were so happy that she shared a video of her very brave dive through the sky!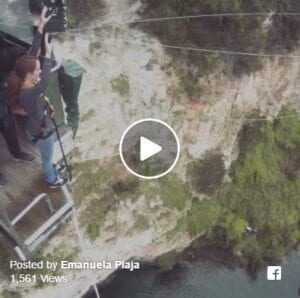 Making friends in Queenstown
Another highlight for Emanuela was the time she spent studying English in Queenstown. Arriving just in time to see the leaves changing colours, Emanuela was delighted to discover that there is so much to do in a town that is only "half a mile long". In addition to seeing the sites and surrounding natural splendour, Emanuela loved meeting friendly locals and visitors from all over the world during her stay in Queenstown.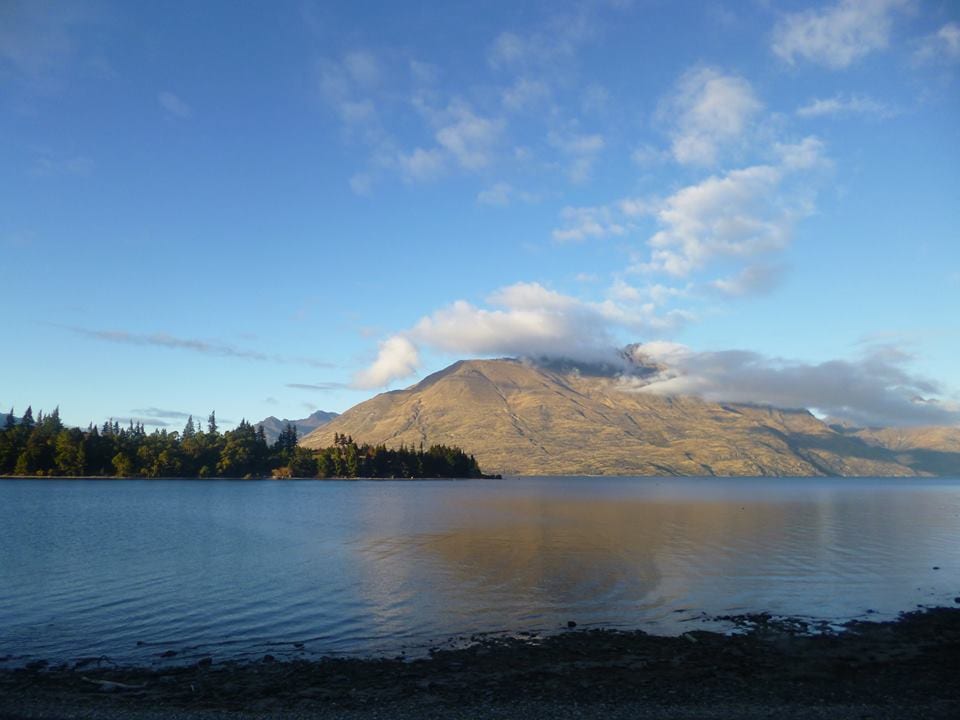 Are you interested in studying in New Zealand at an English New Zealand school?
Join our Facebook community so you can stay informed about opportunities to study English in New Zealand and helpful hints for improving your English ability.
Photos
All photos by were taken and shared on Facebook by Emanuela Plaja and Bruno Goncalves.