Kia ora!  Welcome!
New Zealand is a great place for English language study abroad.
There are three official languages in New Zealand – English, Te reo Māori and New Zealand Sign Language. As the predominant language, you'll be surrounded by English in all aspects of your life in New Zealand.  
New Zealand is a wonderful and interesting country to visit for a study abroad experience
New Zealand is one of the most beautiful countries in the world.  We're a small (4.8m population), democratic and peaceful country known for our great outdoors, culture, film industry, rugby, wine and most importantly — our friendly welcoming people.
3.8 million visitors travel to New Zealand each year to explore and experience our country's many scenic, adventure and cultural activities.
Approximately 110,000 of these visitors, from over 130 countries, decide to be an international student. Some study English for a short time on a visitor visa. Others have a student visa or working holiday visa while they study English.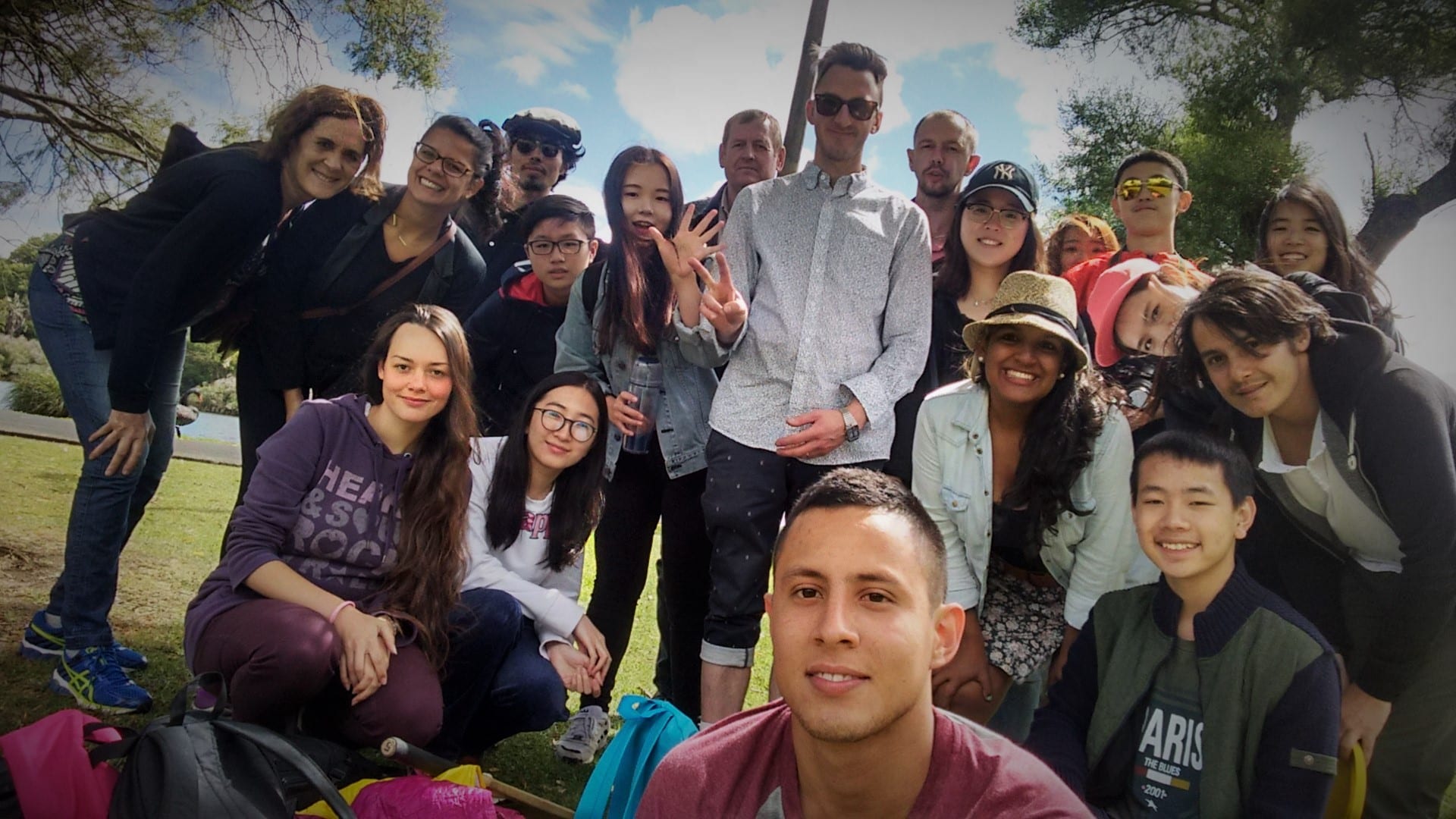 Why do students choose New Zealand for their study abroad experience?
Our students say that there are a lot of reasons to choose New Zealand:
We offer high-quality education — English language and further study opportunities.
It's a point of different on their CV.
English is used all the time in everyday situations.
There are opportunities to make friends from all around the world.
They can enjoy so many scenic, cultural and adventure activities while studying.
Our lifestyle is active, yet relaxed and balanced.
They receive a warm welcome.
You can work while you study English in New Zealand
English language students can work up to 20 hours per week if they:
Have a Student Visa, and
Study at an NZQA Category 1 school or a university centre, and
Study for 14 or more weeks
All English New Zealand schools qualify for work rights.
Further study and pathway opportunities in New Zealand
There are many further study options at New Zealand high schools, colleges, institutes of technology and universities. You can prepare for success with an English language course at an English New Zealand member school.
We are an inclusive and open-minded society — we care for our people, our students and our environment.
For more information about your New Zealand experience visit:
I came to New Zealand because most people say that it's one of the most beautiful countries in the world. You can find some amazing landscapes here that you can't see anywhere else. I chose this country to learn English also because I heard that the Kiwis are very friendly.