Welcome to LSI! At LSI Auckland we have over 25 years' experience in providing quality tuition, in a truly international environment. It is common to find students from over 15 different countries studying with us at any one time.
Overlooking the beautiful Myers Park, our school has large classrooms filled with natural sunlight. Our building is centrally located, less than 200m away from Auckland's main street, Queen Street, and only a few minutes' walk from banks, cafes, restaurants, shops and bus stops. We are near all the fun of the city but in a quieter area which is great for studying.
Facilities and activities available at LSI Auckland
Our facilities are modern and comfortable: a large, spacious student kitchen/lounge, Wi-Fi internet and self-study computers. Personalised further study and guidance is offered by our Director of Studies and we run a weekly Job Club on Mondays and a Study Club on Wednesdays.
Our exciting social activities programme is full and varied. We run activities after classes and on weekends, making it possible for students to explore the city and country as well as practise their English and make new friends from around the world.
Courses available at LSI Auckland
We offer a wide range of courses to suit your needs, from General English, to Exam preparation (Cambridge Main Suite, IELTS, TOEFL and TOEIC), to more specific courses such as Aviation English, English for Nursing, English for Law and English for Teachers. We also offer English for Business programmes, private lessons and tailored courses on request, for individuals and groups. Our curriculum has been developed over the past 25 years which has resulted in comprehensive learning outcomes that we help our students achieve. We have the added benefit of being able to discuss new ideas and resources with the other schools in the LSI Family worldwide, keeping us current and relevant in today's world.
The style of teaching and classroom environment
Our teachers are qualified and experienced, and many have worked with LSI for a number of years. We regularly have students referring their friends and family to study with LSI Auckland. We have a large student population, often with many classes at each level – making it easy for us to find the right class for you. Even at peak times of the year, when student numbers are high, we still know our students by name and as individuals. We pride ourselves on the personal attention we give to each student.
Our lessons follow a communicative language teaching approach and we believe that using the language is the best way to learn the language. We aim to create an authentic learning environment helping our students develop their reading, writing, speaking and listening, as well as their grammar, vocabulary and pronunciation. LSI Auckland is fully accredited by the NZ Qualifications Authority as a Category 1 school.
Accommodation options for international students
We offer accommodation with welcoming and friendly NZ host families, which is a wonderful way to learn more about our culture and practise your English after class. We run our own homestay accommodation programme – each family has been visited by an LSI staff member and had a full police check. We also work with central city residences, with private rooms and ensuite options, which is good for more independent students.
A rich student experience
Our staff understand that our reputation is in the hands of our students so we endeavour to give everyone the best possible experience at LSI Auckland – our reputation is your guarantee! We look forward to welcoming you to LSI Auckland!
Special Courses
Facilities
Main Countries students are from
Special Courses
Standard 20 lessons

Intensive 24 & Intensive 30 lessons

Exam Preparation – IELTS, TOEFL, TOEIC, CPE/C2Proficient, CAE/C1Advanced, FCE/B2First, BEC, TKT

Business English

Mini Group or Individual Lessons
Facilities
Main Countries students are from
LSI Auckland
Level 1
10 Scotia Place
Auckland 1010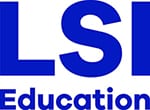 Enquire now about LSI Auckland
LSI Auckland is the perfect school to learn or improve your English for a variety of reasons. 
The atmosphere is very enjoyable and friendly and as my teacher said: "if you want to learn better you have to relax!" What I most appreciate in this school is the availability of all the staff. No matter the problem, they will do their best to help you. The classes have a reasonable number of students from all around the world and this makes the learning even more exciting and vivid. Moreover, the teachers are highly experienced and motivated, always willing to improve their learn techniques.
LSI is in Queen Street which is the perfect area to go out after school. Although you are new in town, LSI organises some activities to help you to discover the city.