EF Education First is a global education company focusing on language, academic, cultural exchange, and educational travel programs. With a mission to open the world through education, EF was founded in 1965. There are 612 EF schools and offices in 50 countries around the world. In New Zealand, EF first opened their campus in Auckland CBD in 2003.
EF Auckland is a newly renovated school located in Britomart, at the heart of Auckland city, with a friendly team of teachers and student support staff that truly make you feel part of the whānau (family). We have a diverse student population from 50 countries fostering engagement with many cultures. The aim of EF Auckland is to enable everyone to make the world their classroom and to break down the barriers of language, culture and geography. 
Facilities and activities available at EF
EF Auckland is a modern school featuring bright and comfortable study spaces, and classrooms fitted with interactive learning technology. Close to restaurants, cafes, retail, universities and transportation, EF is conveniently located at the heart of the City of Sails.
EF Auckland has a permanent team of customer support and activities staff, available to help their students enjoy all the wonders Auckland region and New Zealand have to offer. EF organises daily activities for students to mingle and practise their English, as well as regular excursions to the jewels of the North Island. Free and unlimited Wi-Fi available throughout, and a student kitchen & study lounges available to catch up on projects or meet friends.
You can start your English course at EF Auckland every Monday of the year, and for the duration of your choice. We cover all language abilities and each student is tested upon arrival and placed in a class of their level (from A1 Beginner to C2 Proficient). We offer General English classes and Special Interest Classes to personalise your studies. You can also choose your intensity (from 2.5 hours to 4 hours per day). EF also offers Exam Preparation courses (Cambridge English B2 and C1, IELTS), as well as an Internship Programme to practise your English in a New Zealand workplace.
All our students have access to our free Job Club, with advice on your resume, interview preparation etc. Being a Cambridge examination centre, many of our students opt to study Cambridge specific preparation courses at EF, and we also run exam courses to help prepare students for IELTS and TOEIC examinations.  Study a range of subjects in an academically challenging environment.
The style of teaching and classroom environment
EF has developed through extensive research and collaboration with leading universities, its own EF Language Learning System which allows students to personalise their studies.  It also supports their learning needs and helps them learn faster and gain lasting results in a flexible, varied learning environment. Our courses are delivered using a blended learning approach with EF-designed materials and curriculum including coursebooks, conversation classes, project sessions, technology-based classes and homework tasks.
In-class learning is reinforced with innovative language lab computers, Project modules (Chromebooks) and special interest classes. Elective classes support language learning and allow students to work on their language skills and build their knowledge in topics that appeal to them e.g. Drama, Current Events, NZ Culture, Everyday English through Music and Business English.
Students are assessed at regular intervals during their course through testing and class assignments.  At the end of their study period, successful students receive an EF Graduation Certificate with detailed course reports.
Accommodation options for international students
EF Auckland has both Host Family and Residence options available. During daily meals with your host family, you'll practise your English conversation skills, pick up expressions, and learn about what's going on New Zealand. At our student residences we have a variety of room types and amenities on offer, that can really add to your EF Auckland adventure.
A rich student experience
As an international English language student at EF International Language School, from the moment you arrive you will have the adventure of a lifetime. This experience will combine cultural exchange, academic achievement and educational travel all through immersion in Kiwi culture.
Whether you would like to improve your English for professional, academic or personal reasons, you will find all you need at our English language school.
Special Courses
Facilities
Main Countries students are from
Special Courses
Cambridge B2 FCE, C1 CAE & C2 CPE
Internship & Internship Plus programme
Job Club
IELTS
Facilities
Main Countries students are from
EF International Language Campus Auckland
56 Fort Street
Auckland 1010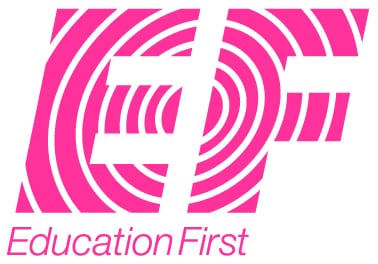 Enquire now with the EF International Language Campus Auckland
I chose to come to New Zealand because of the adventure of course. It was far from France and I needed to find a peaceful place to regenerate my mind. I also think New Zealand has one of the most powerful cultures on earth. Everything I needed was here.
EF Auckland became a family for me. Everyone in this school was kind to me and pushed me to the top! Coming to EF Auckland and New Zealand was one of my biggest experiences of my life. One of my favorite places was Rotorua because of the hot springs. If there are hot springs, I will be there.
Some of the goals I achieved was, to leave France for a very long time, meet new friends from all around the world, speak English and found motivation to improve myself for the rest of my life.