Located on the beautiful University of Waikato campus in Hamilton, University of Waikato College Te Kura Huanui is home to students from all over the world.
Facilities and activities available at University of Waikato College Te Kura Huanui
Life on campus has a welcoming and relaxed atmosphere. Everything that you need is available – including health services, great cafés and eateries, a library, computer labs, dedicated student kitchens, a gymnasium and sports fields. Wi-fi is free and unlimited. Shops are a short stroll away and the Hamilton CBD is just a five-minute drive.
Students can participate in English Club, Friday sports, chess and table tennis, as well as join one of over 40 student clubs or sign up for optional day trips (costs may apply).
Courses available at University of Waikato College Te Kura Huanui
The General English course offers an exciting opportunity for people from around the world to learn everyday English in an English-speaking environment. New students can start this course most weeks of the year and can join either the full-time or part-time option.
Our Academic English course is intended to improve students' English and to prepare them for further study at university or for other academic purposes. Each block is held over 8 or 10 weeks with four intakes a year (February, May, August and November). 
The style of teaching and classroom environment
Our teachers are passionate about teaching and are insightful about culture shock and acculturation as many have lived and taught abroad. They are research informed and innovative in their approach to teaching to ensure students remain motivated throughout their studies.
The communicative language teaching approach is used widely in our course syllabuses. Our courses have a learner-centred approach, which is based upon participation and cooperation amongst students. Our teachers also embrace current technology and have adopted a blended learning environment within the classroom that incorporates online learning, whiteboards and Chromebooks.
Accommodation options for international students
Homestay is the preferred option for new students. Living with a local family allows students to improve their language skills and gain insight into New Zealand culture. Students in homestay can expect their own room and three meals per day. Our long-term students can take advantage of fully catered accommodation available on the University campus in one of three purpose built Halls of Residences. 
A rich student experience
As an international English language student at University of Waikato College Te Kura Huanui, you will experience life as a true university student. The vibrant atmosphere at the College helps new international students feel welcome and make new friends from around the world. We are committed to providing an exceptional student experience to help you achieve your goals.
Hamilton is surrounded by outstanding beauty and is a gateway to world-class bike trails, surf beaches, restaurants, high quality ski slopes and famous tourist attractions.
Special Courses
General English
Academic English
Bespoke group programme
Facilities
Main Countries students are from
University of Waikato College Te Kura Huanui
Gate 1, Knighton Road
Hamilton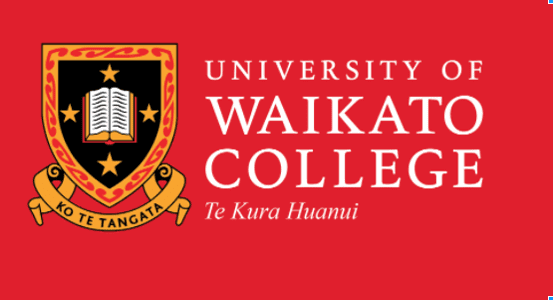 Enquire now about University of Waikato College Te Kura Huanui