Located at the top of the South Island, the beautiful city of Nelson is well-known as being the sunshine capital of NZ it is the perfect place to "study where kiwis love to live".
Student life at NEC is different to other schools. The student zone is specially designed so you cross paths with teachers, staff and students from other countries. Ninety percent of our weekly school activities are taken by NEC staff and this frequent social interaction between staff and students gives the school a community feeling. We have worked for over twenty years to develop the best experiences for our students.
Facilities and activities available at Nelson English Centre
Nelson English Centre is one of only 3 IALC schools in New Zealand. This means we have highly qualified teachers, a top academic management system and high standards of student care.
NEC has a very high percentage (70%+) of permanent staff with post-graduate English language teaching qualifications so you will have a professional, well-organised and enjoyable classroom experience.
NEC students' Cambridge B2 First and C1 Advanced exam pass rates are consistently higher than the New Zealand and international pass rates.
Study at NEC. Learn English. Achieve your goals.
Courses available at Nelson English Centre
We offer a flexible range of study from full-time day classes to evening classes. We also offer Cambridge exam preparations course, General English, and IELTS.
We are the only school to offer IELTS exams and exam preparation in the whole of the top of the South Island.
The style of teaching and classroom environment
We have the best teachers. At Nelson English Centre we know that high standards start with qualifications. We also understand that successful teachers must connect with their students. Two thirds of our permanent teachers have higher level ESOL specific diploma qualifications. 
All of our teachers love teaching and living in Nelson. At Nelson English Centre you will enjoy learning from a great team of people.
Our student and agent feedback frequently ranks NEC number #1 for speaking English only in the student room. This means you can learn English faster while you have great conversations.
Accommodation options for international students
Staying in a family home lets you experience the New Zealand way of life. As the only private English school in Nelson, we have a wide range of homes within walking and biking distance of the school. Nelson English Centre homestay families are warm-hearted, proud Nelson locals who enjoy welcoming visitors from other cultures.
A rich student experience
Nelson Region is a unique place of beaches, mountains, and interesting people. Nelson is surrounded by three national parks and in a day trip, students can easily explore Golden Bay and Abel Tasman from Nelson City. In less than three hours, students can easily undertake a weekend trip to Marlborough Sounds, the West Coast or Kaikoura for whale watching.
Special Courses
General English
Cambridge FCE and CAE
IELTS
Facilities
Main Countries students are from
Nelson English Centre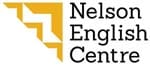 Enquire now about Nelson English Centre