Our Invercargill Campus, in the very south of New Zealand, is a great choice for students wanting a friendly, safe, and peaceful life, with fantastic access to a range of outdoor activities.
Southern Lakes English College (SLEC), an NZQA Category 1 school, offers high-quality English lessons, and provides the opportunity for students to further their studies in the region in terms of higher education, particularly through SIT (Southern Institute of Technology). Many students continue to study towards a Bachelors Degree or Masters qualification. The main attractions are the location, facilities, and excellent education.
Facilities and activities available at Southern Lakes English College - Invercargill
Students at SLEC's Invercargill campus have full and free access to SIT's resources, including the library, gym, café, health centre, counsellors, and student common areas.
Monthly activities are available to students, such as bus trips to beautiful locations like the Catlins. We also offer free weekly after-school activities, such as Frisbee Golf, and have monthly pizza lunches for our students to practise their English in a social setting.
Courses available at Southern Lakes English College - Invercargill
We offer both General and Academic English courses, plus a foundation class for students who will commence their tertiary education soon. Our Academic classes focus on examination preparation for those wishing to gain a visa or achieve entry requirements for higher education. A number of programmes are also available online.
The style of teaching and classroom environment
We have a team of passionate, highly-experienced and qualified local teachers, who pride themselves in their individual attention to students. The classroom environment encourages natural communication and building confidence in each student's language skills. Students are tested every Monday to ensure they are progressing, and each one receives personal feedback and an Action Plan for their learning.
Accommodation options for international students
We offer different options for accommodation during a student's stay. We have resident facilities just 5 minutes' walking distance from International SIT house as well as local homestay options in town.
A rich student experience
Invercargill is a beautiful and affordable place to study and live, with world-class sporting facilities and multicultural activities. Being close to the ocean, beach and parks, Invercargill has it all! We have world-class tramping, mountain biking, cycling, surfing, and golf courses to envy. Or for the more relaxing days, bush walks, shopping, cafés, markets and star gazing. Southland also offers the best night skies in the world, and the chance to see the Aurora Australis.
We offer a different and fresh option to Auckland, Christchurch or Wellington. Come to Southland and go off the beaten track, connect with nature and experience Kiwi life!   
Special Courses
Zero Fee English Scholarship if transferring to an SIT Mainstream Programme
Higher education programmes through SIT
All levels of English language, including exam preparation for visas or higher education
Online courses available
Facilities
Main Countries students are from
Southern Lakes English College - Invercargill
133 Tay Street
Invercargill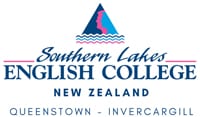 Enquire now with the Southern Lakes English College – Invercargill